SMM Services
social media marketing is a must for businesses looking to grow their brand, reach new audiences, and drive sales. With billions of active users across platforms like Facebook, Instagram, Twitter, and LinkedIn, social media presents a huge opportunity to connect with potential customers right where they spend a large portion of their time online.
Boost Your Brand With Our SMM Services
Our social media marketing services at Digital Legates are designed to help brands big and small capitalize on the power of social media and achieve real business results. We handle everything from developing data-driven social media strategies to creating engaging content and running powerful advertising campaigns. With our expertise, you can gain a competitive edge and take your marketing to the next level.
Let's Work Together!
With us, you're not getting a service; you're getting a partnership. A team that's dedicated to making your brand's voice echo in the vast expanses of social media. We keep things simple, direct, and effective. No fluff, no jargon, just results.
Social Media Strategy Tailored For You
The foundation of effective social media marketing is having a tailored strategy that aligns with your specific business goals. When you partner with Digital Legates, we start by getting to know your brand inside out. Through this discovery process, we determine your target audience, identify which social platforms are right for you, analyze competitors, and set objectives that ladder up to your goals.
With these insights, we develop a comprehensive social media marketing strategy specifically for your brand across areas like content creation, community engagement, social advertising, and more. We determine what success looks like and outline measurable key performance indicators to track progress. Whether you want to drive brand awareness, increase website traffic, generate leads, or boost sales, our strategic approach helps get you there.
We Manage Your Social Media Presence From End-To-End
Once the strategy is set, we get to work on day-to-day management of your social media presence across the relevant platforms. Our team of experts handles every aspect needed to keep your social media game strong. We consistently create branded visual content optimized for your target audience and each platform. From high-quality photos to eye-catching videos and graphics, we produce engaging content that represents your brand and connects with your audience.
Your community of followers is carefully built and nurtured by our community managers. We respond to comments, messages, queries in a timely manner to foster relationships with your audience. We also monitor customer reviews and feedback to enable good customer service through social media. Paid ads are a powerful way to boost your reach and conversion rates. Based on your goals and audience insights, we craft and run smart social media advertising campaigns across networks like Facebook, Instagram, LinkedIn, Pinterest to drive real growth for your business.
In addition, we stay on top of platform algorithms, new features, and updates. We continuously optimize your presence based on performance and evolving best practices. Our end-to-end management frees you up to focus on other aspects of your business.
Building Relationships With Customers Through Social Media
Social media has become a primary channel for brands to engage with their audience and build lasting relationships. Our community management services focus on nurturing your connections with followers to foster loyalty and advocacy for your brand.
We don't just post content and leave it at that. Our team interacts with your audience by responding to comments, questions, feedback and having meaningful conversations. We also monitor customer reviews on social media closely to address concerns or issues proactively before they spread. This human touch strengthens bonds between you and your customers.
Additionally, we use social media for quick and effective customer service, dealing with common queries directly via messaging. We manage your online reputation by keeping tabs on mentions of your brand and tackling any negative experiences head-on through helpful communication.
In essence, we help turn your one-time customers into brand evangelists who actively promote you within their networks and build communities around shared interests. The goodwill gained is invaluable in boosting referrals and sales.
Driving Real Business Results Through Paid Social Campaigns
While organic social media efforts are important for brand building, paid advertising opens up a whole new avenue for generating leads, website traffic, and sales. With pinpoint targeting options, detailed analytics, and competitive costs per click/impression, platforms like Facebook, Instagram and LinkedIn ads are too powerful to ignore.
Our social media advertising services help you maximize your marketing dollars and lower acquisition costs. Based on your business objectives, target audience insights, and budget, we plan and execute highly optimized paid ad campaigns across the relevant social platforms.
With multi-variant ad testing, thoughtful audience segmentation, and constant optimization we drive cost-efficient results from your campaigns. Tactics we use include:
Attention-grabbing visuals and copy tailored to your brand
Promoted Posts to boost engagement on owned content
Click-worthy Lead Gen Form ads to capture high-intent leads
Traffic driving Website Click ads optimized for conversions
Retargeting ads keep your brand top of mind with interested prospects
Powerful Call-To-Action buttons that motivate users to click
We track key metrics and optimize regularly to improve campaign performance over time. The ability to control spend and turn it on/off gives you complete flexibility. Our social advertising services deliver the right results at the right cost.
Analytics & Reporting For Data-Driven Decisions
To maximize the impact of your social media efforts, it's crucial to monitor the right metrics and continuously optimize based on actionable data. We use both built-in analytics of each platform as well as additional tools to gather data across a variety of parameters.
Key performance indicators we track for our clients include:
Engagement Rate: Likes, Shares, Comments, Clicks
Reach & Impressions
Website Traffic
Lead Generation & Conversions
Return on Ad Spend
Audience Growth & Demographics
Brand Mentions & Sentiment
These data points inform the decisions we make to improve your social media game. You get complete analytics reports that give you insights on content performance, engagement, audience activity, conversions, and more. We review the data regularly, course correct if needed, and repeat the process to drive better results.
The Power of Social Media For Your Brand
Build authority and credibility through content
Increase brand awareness and reach
Engage and nurture your audience
Generate more high-quality leads
Drive website traffic and conversions
Get useful customer insights from feedback
Quickly address customer issues and queries
Boost sales through social commerce
Outperform competitors in your niche
Monitor brand reputation and safeguard it
With billions of users spending so much time on social media, it offers immense potential to grow and sustain your business in the digital age. Our 360-degree social media marketing services unlock this potential so you can achieve your goals and get a real competitive advantage.
Our Latest Projects
Here are some of the latest project we have worked and has been consistently getting promoted via our services.
CA Ankur
Chartered Accountant in Patna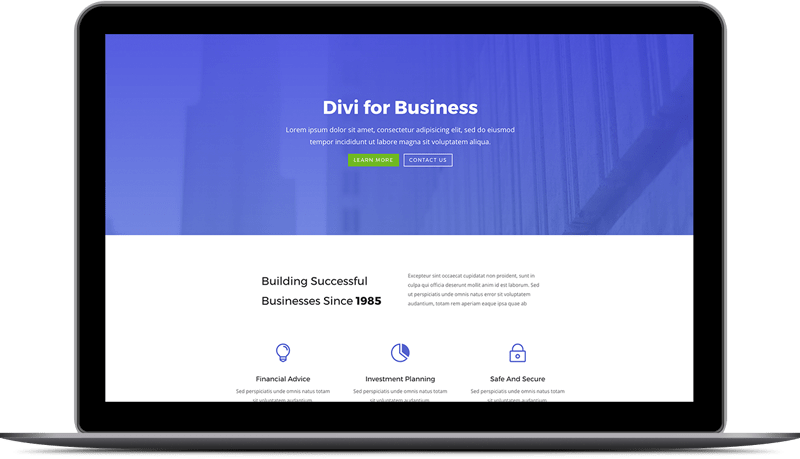 Enviroway
Water & Waster Water Treatment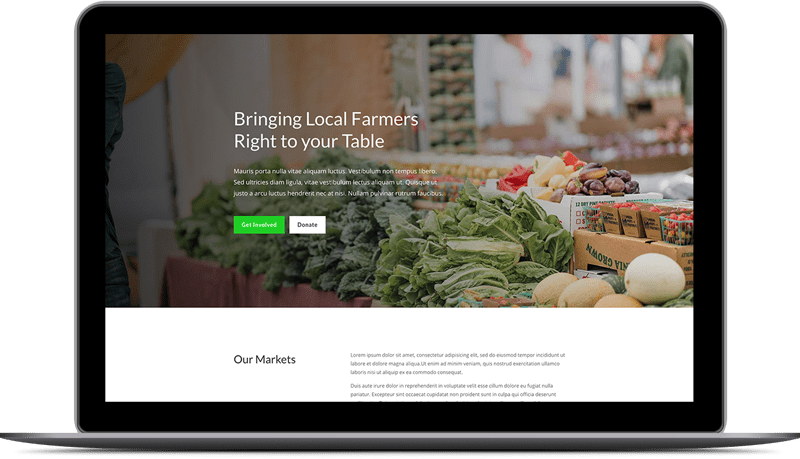 Adscii
Screen Advertisement Management
Answers to Your Questions
What social media platforms should I be on?
We recommend focusing on the top networks like Facebook, Instagram, Twitter, LinkedIn that best align with your goals and audience. It's better to be active on fewer channels than spread yourself too thin trying to manage every platform. Our team will determine the best mix for you based on relevant factors.
How much time does social media marketing take?
It requires daily involvement to keep accounts updated, engage followers, and monitor activity. For businesses without resources to manage this in-house, we take care of your SMM so you can focus on other priorities. Our experts handle content, community growth, customer care, analysis and more.
How long does it take to see results from social media marketing?
It varies based on your starting point and goals, but typically takes 2-3 months of sustained effort to drive measurable growth. We track key metrics to optimize campaigns and accelerate your progress. With our proven blueprint, many clients see positive traction within weeks.
What kind of content should I share on social media?
Quality content tailored to your audience that educates or entertains works best. This includes updates from your blog, infographics, behind-the-scenes, user-generated content and more. We create and curate engaging posts across text, images, video that resonate with your followers.
How can I improve social media engagement?
Foster engagement by responding to comments, asking questions, running contests, leveraging hashtags and trends. We build communities around your brand through active daily engagement. Our experts know how to connect with your audience and spark interactions.
Is social media advertising worth it?
Yes, definitely. Social ads allow ultra-targeted promotions with detailed analytics. We use platforms like Facebook and Instagram to generate cost-effective leads and sales based on your goals. With rigorous optimization, we ensure you get the best possible ROI.
How do you measure social media success?
Key metrics we track include followers, engagement rate, click-through rate, reach, website traffic, and conversions generated. We set KPIs tailored to you and provide in-depth analytics on performance towards those benchmarks through our detailed reporting.
How can you improve our social media strategy?
We constantly optimize based on data-driven insights about your audience, competitors, content performance, ads, etc. We keep our finger on the pulse of algorithm changes and platform innovations to stay ahead of the curve and boost your strategy.
How do you manage negative social media comments?
We monitor mentions and conversations closely to address negative feedback professionally and quickly. Our team is trained to provide friendly and helpful responses that safeguard your online reputation. We can turn difficult situations into positive interactions.
Why should we choose Digital Legates for SMM?
We're a leading SMM agency with a proven track record of delivering real success for brands through social media. Our customized strategies, excellence in execution, hands-on management and relentless optimization enable us to drive measurable business growth for clients.
Reach out to our social media marketing experts at Digital Legates to discuss your needs and goals. We'll recommend solutions tailored specifically to grow your brand on social media. Contact us today to get started!